Terrorism arrests up 68 percent in past year
14 Sep 2017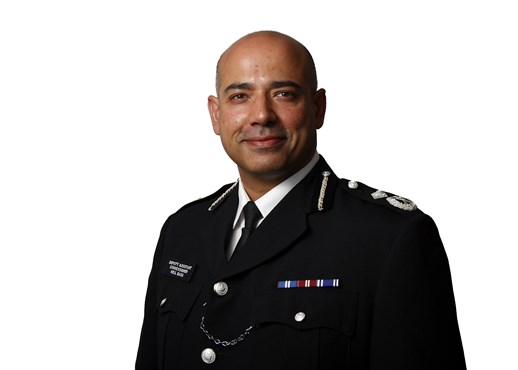 Arrests made by counter terrorism officers in the UK has risen by more than a half in the year up to the end of June 2017.
The number of arrests being made by counter terrorism officers in the UK has risen by more than a half in the past year, as the police and intelligences services have continued their efforts to make the UK a hostile place for terrorists.

The arrest figures released by the Home Office, which cover the year up to the end of June 2017, reflect the increasing pace of activity by police across the UK's Counter Terrorism (CT) network as they tackle the current threat.

In the year to June 2017, 379 arrests were made, compared to 226 in the preceding year, marking a 68 percent increase.
Senior National Coordinator for Counter Terrorism Policing, Deputy Assistant Commissioner Neil Basu said:

"There is no doubt that since March and following the attacks in London and Manchester we have seen a shift-change in momentum. But while the terrorist threat has increased in recent months, so has our activity; reflected by this significant increase in arrests.
"We're taking every possible opportunity to disrupt terrorist activity – be it making arrests for terrorism offences, intervening where there are signs of radicalisation, or working with communities to prevent terrorists operating in their area.
"Police, together with the security services are determined to make the UK as hostile an environment for terrorists as possible."
Since the Westminster attack in March, there have been six terrorist plots foiled in the UK by police and the UK intelligence community, bringing the number of foiled plots to 19 since June 2013.
The figures also show the broad spectrum of people being arrested in connection with terrorism investigations in terms of age, gender and ethnicity.
DAC Basu added:
"The public has a vital role in helping us combat terrorism, but what these figures show is that there is no such thing as a 'typical' terrorist.
"We're seeing young and old; women and men; all from a variety of different ethnic backgrounds and communities. It's therefore important that members of the public remain vigilant in all situations, and report any suspicious activity to police."
Suspicious activity can be reported in confidence via the Anti Terrorist Hotline on 0800 789 321.