Prevent referrals from public double after London and Manchester atrocities
09 Aug 2017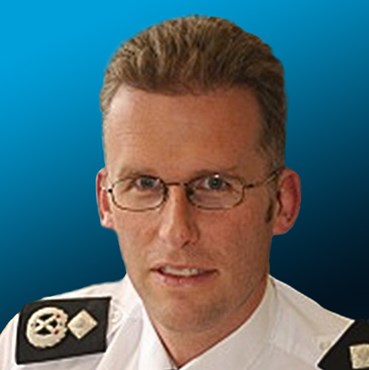 The UK's policing lead for Prevent has revealed that referrals from the public have doubled since the terrorist atrocities in London and Manchester.
Despite this increase, police want even more support from communities and have urged people not to wait until after a major incident if they have concerns about someone being drawn towards extremism.
The National Police Chiefs' Council's lead for Prevent, Chief Constable Simon Cole, said today, Wednesday 9 August 2017, that since the attacks in Westminster, Manchester, Borough Market and Finsbury Park earlier this year, police have received around 200 referrals from the public.
This is approximately twice as many than were received in the previous quarter (Nov 30-March 31), and demonstrates that people are trusting Prevent more and more to stop radicalisation drawing vulnerable people into criminal activity.
"We have recently seen the devastating effects of what can happen when radicalisation is allowed to fester unchecked," said Simon Cole.
"On the one hand it is encouraging that more people are contacting police with their referrals. But if we are to successfully stop vulnerable people from being drawn into violent extremism then family members, friends and community leaders must trust us sooner with their concerns.
"Not only will that possibly stop another lethal terrorist attack from taking place, but it will also potentially prevent vulnerable people being drawn into criminal activity from which there is no coming back."
Many public bodies such as the Departments for Education and Health have a legal duty to report concerns, and recent police statistics demonstrate that these bodies have become more skilled at identifying appropriate referrals in the past year.
But while these statistics show that the Prevent processes and procedures are improving generally, officers want even more members of local communities to come forward to help safeguard vulnerable individuals.
"The actual numbers of people being referred by the public are still low, less than 500 out of roughly 6300 referrals between 2016 and 2017," added Simon.
"So even though these referrals from the public are increasing, we still need more people to have the confidence to tell our safeguarding experts if they are worried about someone's behaviour.
"All of us involved in Prevent need to work to improve that public confidence and understanding, challenge damaging myths and be more transparent in our approach.
"As I have said many times, this notion of Prevent as a 'toxic' brand is simply incorrect, and is borne from misunderstanding. But all statutory bodies involved in Prevent must work harder to try and tackle that misunderstanding.
"If the public understood that Prevent is about supporting vulnerable people and protecting them from the risk of harm to both themselves and others, then we are more likely to see those public referrals figures continue to rise and that can only be a good thing."