Police step up patrols of the road network to target drivers under the influence of drugs or alcohol
21 Nov 2022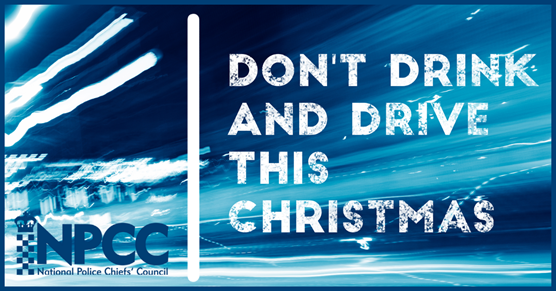 Police chiefs warn anyone getting behind the wheel after a drink or two during the world cup and festive parties that they face the prospect of ending up behind bars this festive season.
All police forces in England and Wales will be increasing their presence on the roads to coincide with the football world cup and lead up to Christmas in order to target and catch drink and drug drivers.
Alongside operational activity, forces are sharing awareness campaigns to remind people that it is never worth the risk to get behind the wheel while under the influence of alcohol or drugs. This includes a new behavioural change campaign developed by Surrey Police and Sussex Police and challenges people not to be a bystander to drink driving.
National Police Chiefs' Council Lead for Roads Policing Operations, Commander Kyle Gordon said:
"We know with the football world cup taking place, and entering the festive party season, more people may decide to make a terrible decision and get behind the wheel whilst under the influence or drugs or alcohol. I want to be absolutely clear in my message to them, we are out there, and we will catch you.
"We're committed to enforcing the law which says that if you drive while under the influence of alcohol or drugs you can face an unlimited fine, disqualification from driving, and more than a decade in prison.
"It is unacceptable that every year families face Christmas without loved ones because someone decided to drink or drug drive. Even a small amount of alcohol or drugs in your system can affect your ability to drive safely – don't let your friends and family pay the price."