Police should review and improve the information given about Silent Solutions
23 Nov 2016
IPCC report recommends that the silent 999 service be reviewed at a national level to ensure that the appropriate guidance is being issued for police officers and the public.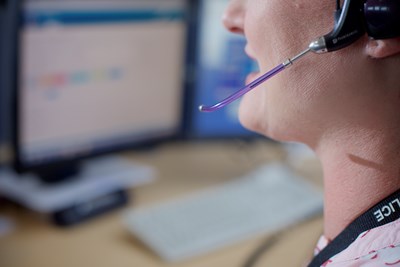 Following their investigation which focused on officers from Devon and Cornwall and their response to the murder of Kerry Power, the IPCC has concluded that the force did not adhere to appropritate guidance relating to the silent 999 service.
The report also recommends that national guidance around Silent Solutions be reviewed to ensure that all forces are issuing the right guidance and recording information correctly.
National Police Chiefs' Council Lead for National Contact Management, Deputy Chief Constable Alan Todd said:
"The national 'silent solutions' system enables people to contact the emergency services without speaking by detecting background noise and prompting the caller to press '55' if they want to be directed to police.
"Our steering group has reviewed the system and concluded that it is effective at enabling people who are unable to speak to contact the police while filtering out the huge volumes of accidental 999 calls made every day. However, the system is only effective if people understand how it works. The IPCC investigation into the police handling of the murder of Kerry Power demonstrates the tragic consequences of people not knowing how the system works. We are now considering how we can best educate the public and police officers about the system to ensure that those at risk of harm get the help they need."
Further information on Silent Solutions:
In October 2016 there were 2.4 million emergency calls made and 800,000 directed to the police, including about 60,000 where there was no explicit request but background noise or other circumstances flagged the call as suspicious.
In the same period there were almost as many calls – 750,000 – filtered out by processes including the Police Voice Response system (also known as Silent Solution). This works out to about 24,000 calls per day that need to be filtered out through silent solution.