Police seize more than 10,000 knives in one week
30 May 2019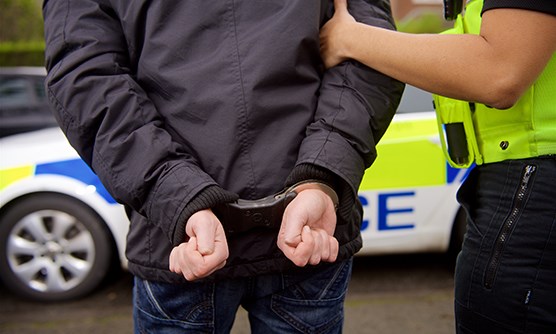 A week of intensified action on knife crime has resulted in police arresting 1,372 people, including 516 for a knife related offence, and seizing more than 10,000 weapons.
All police forces joined Operation Sceptre, which used a range of tactics, like weapons sweeps and intelligence-led stop and search, between 11 and 17 March. During the week 1926 stop and searches were conducted leading to 136 arrests. Other outcomes of the searches included cannabis warnings and arrests for other offences.
Test purchases of knives were carried out at 689 stores. Of those tested, 130 shops failed and sold a blade illegally to someone under the age of 18 – a failure rate of almost 19 per cent. Retailers found to be breaking the law can face up to six months imprisonment, a fine of £5,000 or both. During the last operation in September 2018 there was a failure rate of 20 per cent - with 99 out of 496 stores selling a knife to a child.
Officers carried out 3771 coordinated area searches for weapons and found 342 knives during this. The number of knives surrendered during amnesties was 10215. In total 10960 knives were seized, found or surrendered.
National Police Chiefs' Council Lead for Knife Crime, Deputy Assistant Commissioner Duncan Ball, said:
"Operation Sceptre brought together all 44 police forces in England and Wales in a coordinated effort to take knives off our streets and bring those intent on using them for violence to justice.

"The increase in knife crime in recent months and years is very concerning and as a society we have a responsibility to act. Police officers work incredibly hard all year round to make our communities safer but this operation sends a clear message that there are consequences for carrying a knife or selling one illegally to a child. Police officers will work with other agencies to consider what support those arrested need to prevent them picking up a knife again.

"Police cannot tackle violence alone and this week of intensification involved work with schools, charities, the health service, Trading Standards and communities to eradicate knife crime and keep people safe."
Police recorded knife crime offences are at their highest level since comparable data started in 2011, according to the latest ONS crime figures. The statistics show an increase of six per cent in the last year.
Victoria Atkins, Minister for Crime, Safeguarding and Vulnerability said:
"The rise in serious violence across the country is deeply concerning. I joined the police on Operation Sceptre and saw first-hand the vital work they do to keep our streets safe.

"This week of action shows how important tough law enforcement is, and to support this we have changed the law through the Offensive Weapons Act. This will make it harder for young people to buy knives and introduces Knife Crime Prevention Orders, to deter them from carrying knives in the first place.

"But we understand more needs to be done, which is why we are investing over £220m in projects to steer young people away from crime. Our public health approach will also see public bodies work together more effectively to protect those at risk of being drawn into violence."
CEO of the Ben Kinsella Trust, Patrick Green, said:
"Operation Sceptre continues to play an important role in tackling knife crime by taking knives and those who carry them off our streets. We welcome the wider approach now being taken by police forces to work alongside schools, charities, the health service, Trading Standards and communities.

"But it is vital that we not only remove knives, but we must also dispel the myths that encourage young people to carry them in the first place, such as a knife will protect or give you status.

"By working together, agencies are able to reach more young people and educate them about the dangers of knife crime and help them to make better decisions to stay safe."