Police leaders to be held to account over workforce diversity in new strategy
12 Oct 2018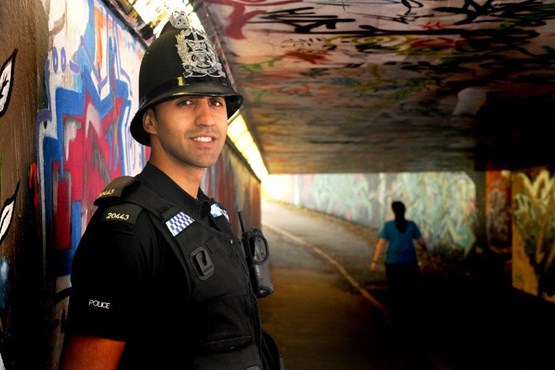 As part of moves to make policing more representative of its communities, police chiefs have recommended that all senior police leaders be formally assessed on their efforts to improve diversity within their operational command.
It is one of a number of recommendations in a new toolkit for police forces, designed to help them attract and retain more people from underrepresented groups.
The numbers of women and black, Asian and minority ethnic (BAME) officers are at the highest levels since records began but such groups are still underrepresented when compared to the general population and the communities they serve.
The toolkit is part of a broader strategy that aims to make policing more diverse and inclusive, and build confidence with groups who historically have lower levels of trust in policing.
The strategy and toolkit are informed by independent research from the National Centre for Social Research (NatCen), which showed that police officers and staff felt progress was being impeded by a lack of accountability from senior leaders.
It found that "work to improve diversity in policing was being undertaken among forces nationwide but it was patchy and sporadic… attributed to a lack of formalised frameworks and processes to address diversity and a lack senior leadership buy-in".
The research also identified the need for further data collection. This included a recommendation for forces to collect statistics on less visible characteristics such as religion, disabilities and sexual orientation in particular, and to do more to build staff confidence to self-disclose.

The toolkit makes a series of further recommendations to be considered by chief constables, including:
appointing chief officer leads and encouraging them to approach increasing diversity with the same level of commitment as critical incidents
collecting and analysing workforce data to understand how well the force is representing local demographics and using the information to assist with targeted recruitment
positive action measures such as proactively seeking out candidates from underrepresented groups, contacting officers and staff from underrepresented groups within two years of them leaving the organisation to encourage them to consider returning, and providing unconscious bias training to all recruitment and promotion panels
building better networks and improving coaching and reverse mentoring
increasing flexible working to take into account childcare commitments and religious or cultural events
reviewing promotion and lateral progression policies, including considering removing the need for line manager approval to remove the risk of unconscious bias in decision-making.
National Police Chiefs' Council Lead for Diversity, Equality and Inclusion, Chief Constable Gareth Wilson, said:
"Having a police force that is more representative of the communities it serves is an operational imperative. We need officers and staff who are able to respond quickly to the changing demographics of local communities, overcome language barriers and bring a deep knowledge of certain cultures. It is proven that more diverse teams make better decisions and innovate more.
"Progress has already been made with more women and black, Asian and ethnic minority officers and staff now than ever before but the pace of change has so far been too slow.
"This strategy and toolkit will help us make better use of the talents and skills of people from all backgrounds. Having officers and staff who reflect all communities will help us build trust - particularly with those who fear crime or harassment or who have lower levels of confidence in policing. With greater trust, people are more likely to report their concerns and work with us to resolve problems, and we will be better equipped to tackle crimes that affect them.
"Research has shown active participation by senior staff and overt displays that the diverse needs of the workforce are being considered are essential to deliver change, which is why we recommended all forces appoint a chief officer lead and senior leaders are formally assessed on their results in improving diversity.
"There is no one-size-fits-all solution as no two communities are the same and this will be reflected in how forces implement the strategy."
The National Police Chiefs' Council will review the recent changes made to the national vetting process, following concern from focus groups in NatCen's research that disproportionate levels of BAME individuals are failing vetting.
All police chiefs have endorsed the strategy, which addresses nine protected characteristics including race, gender, religion and disability. Her Majesty's Inspectorate of Constabulary will scrutinise police forces' progress against the strategy.
Two further toolkits are being developed to support the strategy. One will focus on measures to better understand the composition of communities and to respond appropriately to their concerns or crimes against them, including hate crimes. Another will make recommendations for working with public sector partners to address disparities in the system.
Minister for Policing and the Fire Service, Nick Hurd, said:
"The police have made good progress in diversity and there is now a greater proportion of female and black and minority ethnic officers than ever before.
"However, it is an uncomfortable truth that our police forces do not fully represent the communities they serve. By recruiting from right across society, the police will ensure they retain the public's confidence and attract the brightest and best talent that this country has to offer.
"I'm pleased to see that chief constables are committed to achieving this goal and to ensuring that everyone in policing feels confident and able to progress in their career, regardless of their background."
Dr Jeffrey DeMarco, Research Director at NatCen, said:

"Police are part of the larger, more complex criminal justice system. Therefore, understanding the composition and diversity of police forces, who are citizens like all of us, is extremely important. The research has collated knowledge about diversity in policing, but also highlighted areas where we need to find out more.
"Recommendations are very much focused on new initiatives, training and processes within the police to assist with enhancing diversity. Our research found that some of these can assist the police to be more representative of their communities and contribute to improved relations and procedural justice."
Phil Talbot, Head of Communications at disability charity Scope, said:
"We welcome the intention that this strategy signifies.
"There are almost 14 million disabled people in the country, representing one fifth of the population, yet they are hugely underrepresented, especially in the work place. Scope is encouraged that police chiefs recognise that they need to up their game in terms of employing disabled people.
"Disabled people are often an afterthought in the planning of most services. We are sure the disabled community will welcome plans to have more members of their local police force who can truly understand disabled people's needs and situation and respond accordingly."

Rachel Tuffin, Director at the College of Policing, which is the professional body for the police in England and Wales, said:
"We want policing to draw in people from across our communities and today's strategy sets out our shared aim to embed diversity, equality and inclusion in our work. We know that hearing this commitment matters to under-represented groups.
"Included in our commitment is a roll-out next year of three talent programmes aimed at female officers, officers from Black, Asian and other Minority Ethnic (BAME) backgrounds and others from underrepresented groups to even up the playing field so they can compete for jobs on equal terms.
"Also included is a programme to support senior BAME officers with ambitions to join the most senior ranks. Last year we saw an increase in the diversity of those applying to become chief officers after we took action to open up the process.
"If we keep our focus in this area, we can improve diversity across policing and live up to this commitment to represent the communities we serve."
David Munro, Association of Police and Crime Commissioners Lead on Equality, Diversity and Human Rights and PCC for Surrey, said:
"I welcome the NPCC Diversity, Equality and Inclusion strategy, which outlines in tangible terms the approach that chief constables will take to achieve our shared goal – outlined in the Policing Vision 2025 - to ensure policing is representative of the public that it serves so that it can meet the increasingly diverse and complex challenges that policing faces.
"As the strategy states, there is no 'one-size-fits-all' approach when it comes to diversity and inclusion - any approach must be tailor-made to ensure that local needs are addressed. As PCCs, we have a vital role to play in ensuring that policing is responsive to the needs of all communities we are elected to represent. I therefore hope this strategy will act as a useful tool for PCCs, as we work with our chief constables on these issues going forward."

President of the National Black Police Association, Tola Munro, said:
"The National Black Police Association accept that, although imperfect as any strategy for 43 police forces and 41 police and crime commissioners will be, BME and race get more than a fair mention in both the NPCC's diversity strategy and workforce representation toolkit. There is a referral to the Lammy Review and to the Race Disparity Audit. Race is given a clear priority as promised, which we hope will ensure policing legitimacy, reflect operational necessity, and improve community engagement.
"I will be proposing to our National Executive Committee at our AGM in Belfast that we agree the Strategy, and work with the DEI Coordination Committee to implement the Toolkit.
"We note, however, that the service has no watchdog, only an inspectorate, and race discrimination grievances and BAME disciplinary disparities remains to be addressed. Therefore our role will be to monitor the toolkit as a critical friend and to act as a watchdog where discrimination continues. Additionally we will seek statutory powers to improve policing legitimacy for our BAME communities."
Lead for the British Association of Women in Policing, Chief Constable Dee Collins, said:
"This strategy places responsibility on all of us to improve our representation within policing, which will help to build understanding, trust and confidence in policing. While it is pleasing to see increasing numbers of women joining the service, there is still a great deal to do across the diversity spectrum and it's crucial that we do this together. It is important that people see members of their communities as part of the service."