Police funding: do we have the resources we need?
22 Sep 2017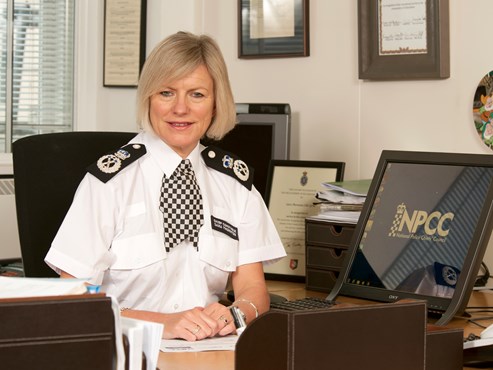 This time last week, commuters travelling on the tube through Parsons Green suffered a terrifying explosion and fire. It was the fifth terror attack in the UK in six months.
Thankfully no one lost their lives but many will be left with scars - physical and mental. The tube network stayed open and Londoners went about their business, rightly refusing to let terrorists interrupt their weekend.
Once again we saw our police officers and staff, with other emergency services, respond with skill and bravery - many working long hours playing their part in the substantial security effort.
Met officers were on the scene within minutes. As the threat level moved to 'critical', forces around the country responded with well-practiced plans and put thousands of extra officers on patrol to protect and reassure. The investigation moved at pace enabling the threat level to be brought down by Sunday afternoon.
I am proud of that response – and hugely grateful to everyone involved in it. This was a highly visible demonstration of how police forces can pool and draw on their resources to respond and investigate at speed. And as the Home Secretary said on Andrew Marr Show last Sunday, the Met had the resources they needed for that investigation.
In response to this significant threat, the Government is increasing the money it spends on terrorism from 11.7 to 15.1 billion but only about £700 million per annum is spent on policing. And the allocation of this budget for policing is set to be cut by 7.2 per cent in the next three years. When the volume and nature of threat is growing alarmingly, that is a real concern.
But the size of the counter terrorism budget is not the whole story. We don't counter terrorism in isolation. An effective effort relies on the whole policing system. Every time there's a terror attack, we mobilise specialist officers and staff to respond but the majority of the officers and staff responding come from mainstream policing. This puts extra strain on an already stretched service.
In the response to the Manchester attack, three quarters of the resources deployed came from mainstream policing. This disrupts the daily work of policing on which the public rely, it creates backlogs of incidents in our control rooms and results in a slower response to the public.
With officer numbers at 1985 levels, crime up 10 per cent in the last year and police work becoming ever more complex, this additional pressure is not sustainable. The current flat cash settlement for forces announced in 2015 is no longer enough.

An effective response to an attack is just one part of our counter terrorism effort. And it will never be as good as preventing them in the first place. We're particularly concerned about the resilience of local neighbourhood policing. Fewer officers and Police Community Support Officers will cut off the intelligence that is so crucial to preventing attacks. Withdrawal from communities risks undermining their trust in us, at a time when we need people to have the confidence to share information with us.
Police chiefs will do all they can to protect the public from terrorism. We will make choices about what we prioritise and where we invest. Some of these choices may be difficult and unpalatable to the public but we can make them if necessary. Over time we can reduce the demand on us – we are doing this by improving our technology and working with partners to intervene early to protect people from harm. I am sure that we can make further efficiency savings on top of the 1.5 billion delivered since 2010.
Experts tell us that the spate of attacks in the UK and Europe are a shift not a spike in the threat, which will take 20 or 30 years to eliminate. This new normality necessitates an open minded dialogue with Government about how we respond; and our resources have got to be part of the conversation.