Police advice to stay safe at festivals this summer
08 Jun 2017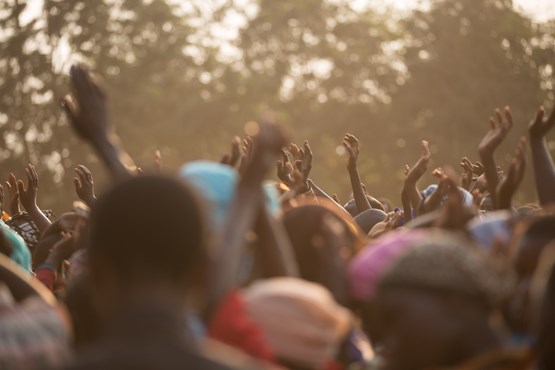 More festival workers and staff at major summer events are to be trained on what to do in the event of a terrorist incident following the atrocities in Manchester and London.
Counter terrorism officers will be working in partnership with organisers at major entertainment venues up and down the country to ensure safety and security remain at the top of the agenda.
With millions preparing to enjoy months of outdoor activities in crowded places, the aim is to help both the public and industry professionals minimise the chance of attacks and the impact they can have.
While there is no intelligence to indicate an increased threat to summer events, the recent terrorist outrages in two UK cities has prompted police to repeat their calls for anyone spotting suspicious activity to report it.
Specialist advice for companies operating in crowded places, split into different sectors such as major events, sport stadia, visitor attractions, bars, theatres and shopping centres, has also been refreshed.
Officers also want as many people as possible to be aware of the Run, Hide, Tell message.
National Police Chiefs' Council Lead for Protective Security, Deputy Assistant Commissioner Lucy D'Orsi said:
"Keeping the public safe to enjoy a summer of special events is our top priority.
"Sadly we have seen that these can be targeted by those who want to cause harm. But the public should be reassured that police, partners and commercial organisations are working hard together to keep them safe and secure.
"We have had a tremendous response from companies who want to do all they can to raise awareness with their staff.
"We also need the public to play their part. Don't leave it to someone else to raise concerns around suspicious activity - ACT yourself to report it to police or security staff.
"Do not hesitate for a minute that we might think you are wasting our time. If something doesn't look right, tell someone."
Key advice for anyone attending an event this summer
Please arrive early for extra security measures. This will help prevent delays in getting into the event.
Be patient with security checks and help the staff to help you. We know it is inconvenient but they are there to keep you safe.
It is essential that you do not bring unnecessary items to the event; this will help to speed up searches and your entry to the event.
If you spot someone acting suspiciously, report it to police or to security staff immediately: don't leave it to someone else. #ActionCountersTerrorism
In an emergency, if you think there is an immediate risk, always call 999 and look around you for help from staff - especially those with radios who can raise the alarm quickly.
Don't leave bags unattended or anywhere they could cause a security scare. And never agree to look after anyone else's bags, no matter how plausible their story.
If there is an incident, listen to staff and any announcements. Organisers will have emergency plans to help you keep safe.
Remember, the chance of being caught in a terrorism incident is small. But if it happens - Run, Hide, Tell uk/ACT