NPCC response to HMICFRS study into NPAS
30 Nov 2017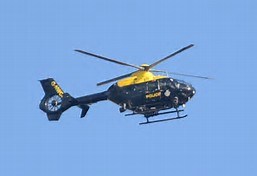 Her Majesty's Inspectorate of Constabulary and Fire & Rescue (HMICFRS) has today released it's report into the National Police Air Service (NPAS).
The NPCC invite HMICFRS to undertake this assessment, which included an inspection of police air support provided by helicopters, fixed-wing aircraft and drones. It incorporated information from all 43 police forces in England and Wales and found several recommendations for improvement.
Chief Constable Alec Wood, Chair of the NPCC Operations Co-ordination Committee said;
"We requested this study by HMICFRS and will use its findings to shape a new strategy for police air support that will resolve the issues with our current provision and take advantage of new technology. We have already started to progress some of the recommendations and have recently surveyed all forces to help inform our plans.
"The National Police Air Service has been the first specialist capability that has been nationally managed, a complex task involving 43 forces with varying requirements."
For more information about this study and the response from NPAS please visit the NPAS website.