NPCC responds to Police Federation survey on pay and morale
27 Oct 2016
A survey by the Police Federation of England and Wales with 45,000 officers has shown that more than half of respondents (55.9 per cent) said that their morale is low.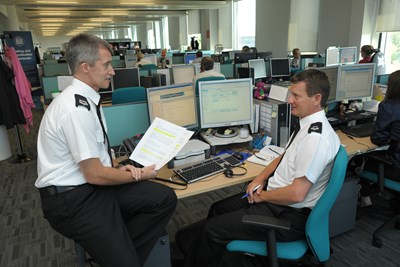 They key factors cited for low morale in the survey include the way in which the service is treated as a whole (84.2 per cent), officer pensions (70.9 per cent) and work-life balance (58.2 per cent).
National Police Chiefs' Council Lead on Wellbeing & Engagement, Deputy Chief Constable Andy Rhodes said:
"Police officers and staff work in an extremely challenging environment and are frequently exposed to traumatic events. It is clear from this survey that many of our officers can become de-motivated by negative media stories that they feel shape perceptions of the service as a whole – 84% of officers polled by the Police Federation of England and Wales cited this as a key reason for low morale.
Leadership at every level of the service must acknowledge this and ensure that our officers and staff are recognised and valued for the work they do. Every Force has signed up to a national well being charter which, although in early stages, is being supported by a range of organisations such as Police Mutual, MIND and the Police Dependants' Trust as well as Public Health England.
There is undoubtedly a great deal of pride in public service which motivates officers to put themselves in harm's way on a daily basis, and we must match this with support from leadership. This is an essential undertaking, not only in order to be a responsible and caring employer, but also because we as a society have an obligation to look after the welfare of the men and women whose job it is to keep our communities safe."
Full results from the Police Federation survey are available here: http://www.polfed.org/newsroom/3800.aspx