NPCC Lead for Equality and Diversity responds to the Lammy Review
08 Sep 2017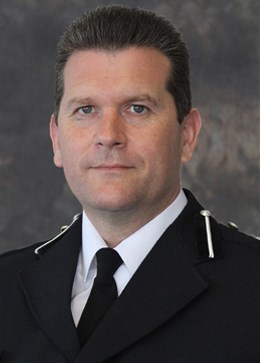 National Police Chiefs Council Lead for Equality and Diversity, Chief Constable Gareth Wilson said:
"Policing is the gateway into the criminal justice system so it is vital we seek to eliminate any disproportionality in our approach. Disproportionality in the criminal justice system is a complex issue; David Lammy's review makes sensible recommendations for how we can better understand it and find effective solutions.
"The NPCC will now work with the College of Policing and the Home Office to consider how we can record data on ethnicity and make it available for scrutiny. Every chief constable agrees we have not gone far enough fast enough in making our own workforce more diverse and representative of our communities. We are working hard to speed up our progress.
"In the last two years we've made changes to ensure black and ethnic minority people are not unfairly targeted in stop and search and to reduce the number of unproductive stop and searches, while still using it to prevent violence and knife crime. We will also work with the NCA to do more to target those criminals who pull young black men into gangs and crime, recognising this can be a form of exploitation and modern slavery."