NPCC Lead for Armed Policing says increase in firearms operations corresponds to threat
27 Jul 2017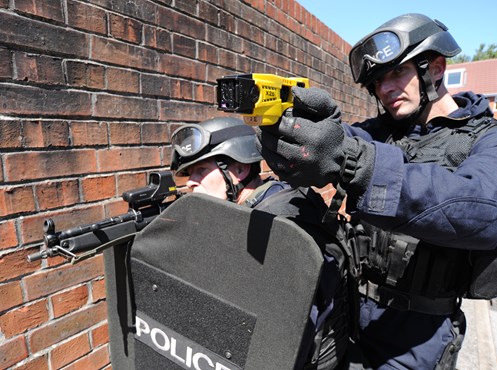 Statistics released by the Home Office show that there has been an increase in the number of police firearms operations and incidents in which police firearms were discharged.
National Police Chiefs' Council Lead for Armed Policing, Deputy Chief Constable Simon Chesterman said:
"British police are routinely unarmed with the principle of minimal use of force central to the way we police. However, we need the right numbers of armed police to help protect people from terrorists and dangerous criminals. We have seen an increased tempo in the terror threat and increases in violent crime in the last year so we would expect to see a corresponding increase in firearms operations.
"The number of shots fired on operations has increased from seven to ten but they are still a tiny proportion of the overall number of operations where officers tackle the situation without using their firearm. This bears testament to the professionalism and restraint of our armed officers.
"Armed officer numbers are due to increase to over 7,000 in Home Office forces in England and Wales by April 2018."