New unit ready to help UK police cooperate with the EU in event of no deal exit
11 Feb 2019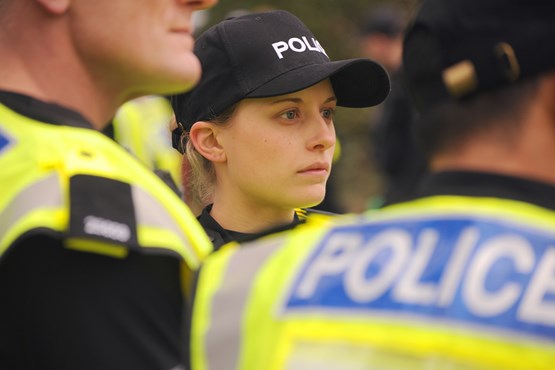 The unit will assist UK police officers to use alternative mechanisms to share and access information about criminals and cooperate on operations if current EU law enforcement tools are lost.
The International Crime Coordination Centre (ICCC) is now fully operational and has been preparing to mitigate, as much as possible, the effects of exiting the European Union without a deal that maintains the existing security arrangements.
It is staffed by police officers and staff, teams from the National Crime Agency (NCA) and the national Criminal Records Office who will offer specialist guidance to police forces on the replacement tools. A network of officers across the country will be trained to assist their colleagues at local level.
National Police Chiefs' Council Lead for Exiting the EU, Deputy Assistant Commissioner Richard Martin, said:
"We have been working closely with the Home Office to prepare for all eventualities including losing access to current EU law enforcement tools. We have contingencies in place for each of the EU tools but they are not like-for-like replacements and will not be as efficient or effective as the tools we currently use.
"A new national unit, staffed with experts from across law enforcement, is now ready to help officers across the country to use alternative mechanisms if needed.
"We are prepared for the worst case scenario, as the public would expect. Forces will be ready to respond to the challenges a no deal EU exit would bring but we continue to hope a deal that protects vital data-sharing and cooperation is reached - it is in the interests of both UK and EU citizens."
The tools at risk include:
Schengen Information System (SISII) - an EU wide IT system that enables member states to share real time information about wanted or missing people. Law enforcement officers in the UK accessed this database 539 million times in 2017.


European Arrest Warrant (EAW) - a framework that facilitates the extradition of individuals between EU member states to face prosecution. In 2017/18 over 1,400 people were arrested on EAW in the UK and around 180 were returned to the UK.


European Criminal Records Information System (ECRIS) - ECRIS enables member states to exchange information about criminal convictions. Currently criminal record checks with member states take six days on average, whereas the average outside the EU is 66 days.


Europol - Europol is an agency that supports cooperation between member states enabling information sharing and joint operations. The UK is a significant contributor to Europol sharing over 47,000 messages in 2017 and has supported over 130 investigation teams.