New NPCC Chair takes seat
01 Apr 2019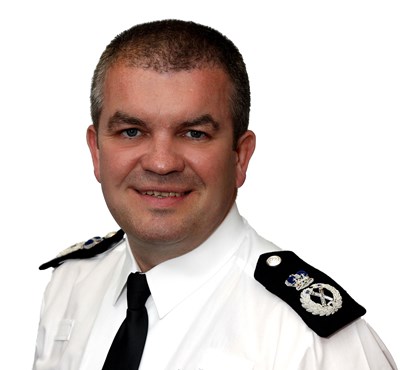 Martin Hewitt takes up his position as Chair of the National Police Chiefs' Council today (April 1 2019). The NPCC enables independent chief constables and their forces to work together to improve policing for the public.
The NPCC coordinates the national police response to the threats faced in the UK, such as terrorism, crime and national emergencies.
New NPCC Chair, Martin Hewitt said:
"It is a real privilege to lead the National Police Chiefs' Council. As I take on the chairmanship of the NPCC, there are real challenges for policing but also a generational opportunity for police leaders to make a step-change in how we play our part in protecting the public. I am ambitious about what the NPCC can and should achieve working in partnership across policing."
Martin Hewitt began his policing career with Kent Police in 1993 and transferred to the Metropolitan Police Service in 2005.
Martin has led frontline policing across London as Assistant Commissioner for the last year, with previous command responsibility for local policing and specialist crime commands. He led the national police response to adult sexual offences and kidnap since 2014, and since 2015 has been an NPCC vice chair.
Home Secretary, Rt Hon Sajid Javid MP said:
"I'm proud that we have a collaborative and strong relationship with the NPCC. They've been a key partner in tackling recent challenges on serious violence and coordinating operations across forces.

"Martin has a distinguished track record as a public servant and I look forward to working with him to continue this essential work."
Chair of the Association of Police and Crime Commissioners, Mark Burns-Williamson OBE said:
"On behalf of all PCCs, I want to welcome Martin to his new position at this critical time for policing and thank Sara for her all work in the role. Martin brings a huge amount of policing experience with him and I am confident that we can build a strong working relationship going forward."
Director General of the National Crime Agency, Lynne Owens CBE said:
"I look forward to working with Martin in this new role. As an experienced police leader he understands the pressures from the shift in national security threats (like counter terrorism and serious and organised crime) including the impact these have on communities and also the demands for local policing services. It is critical that we lead a whole system response which ensures the right capabilities at local, regional and national level; he will be critical to this assessment and the choices placed before Ministers."
CEO of the College of Policing, Chief Constable Mike Cunningham said:
"The Chair of the National Police Chiefs' Council plays a vital role in policing. On behalf of the College, I want to welcome Martin Hewitt to his new role. Martin is a very experienced police leader who brings a huge amount of operational expertise and knowledge to the post. We look forward to working closely with him to build on Sara Thornton's time as Chair to ensure we continue to develop the profession of policing and improve the service for the public."
President of the Police Superintendents' Association, Chief Superintendent Paul Griffiths said:
"I wish Martin all the success in his new role as Chair of the NPCC. There are many current and future challenges for policing and we are keen to maintain a strong working relationship with the NPCC, where healthy engagement and debate can ensure we all play our part in delivering the best possible policing service for our communities."
Former Chair Sara Thornton said:
"I'm delighted that Martin [is] the new Chair of the National Police Chiefs' Council… He's a hugely experienced operational chief, who has dealt with some of policing's toughest challenges. I have every confidence that he will be a great leader."
Chief Constable Dave Thompson will support Martin as vice chair, after being recently elected to the role. He joins existing vice chair Giles York. Both chief constables operate in their roles in addition to their day jobs as chief officers within their respective forces.