New guidance will help to ensure stop and search powers adhere to fair and legitimate national standards
27 Oct 2016
Following the first ever randomised controlled trial with 1,300 officers across six forces, the College of Policing has released an Authorised Professional Practice (APP) on stop and search powers.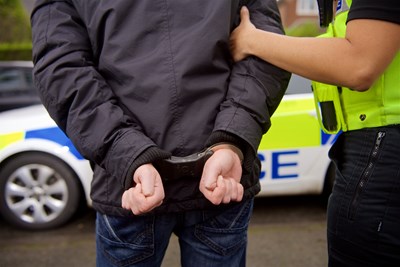 This new guidance - which was commissioned to the College of Policing by the Equalities and Human Rights Commission - will establish the first national evidence-based standards for stop and search use, and aim to remove the potential for unconscious bias by officers.
National Police Chiefs' Council Lead on Stop and Search, Deputy Chief Constable Adrian Hanstock said:
"When used fairly, stop and search can be a valuable tool for the police to use to prevent crime and identify those who might wish to cause harm. However, we do understand that it is a highly intrusive power to have and its use must be kept under continual review to ensure it is being used proportionately, professionally and legitimately. The College of Policing's latest APP is an important step towards this goal.
"The guidance provided by the College makes it clear to officers that people may only be stopped and searched for legitimate reasons, in accordance with the law and in line with any governing codes of practice. It reinforces the position that officers must conduct themselves professionally and in a transparent manner when carrying out the search. The public absolutely need to be convinced that officers are acting in their interests; it is for police leaders to prove that they are.
"The new guidelines and training standards released to forces will help officers determine whether the operational decisions they make, and in particular the use of these intrusive powers, have considered the Code of Ethics, the National Decision Model and the recommendations made by HM Inspectorate of Constabulary."
"Ineffective and unjustified stop and search not only has a hugely damaging effect on community relations and public trust but invariably leads to poor policing outcomes. We will continue to work closely with the College to ensure that police procedures are exercised responsibly in line with public expectations and are only used based on fair and reasonable grounds for suspicion."
The full College of Policing APP is available here: http://www.college.police.uk/News/College-news/Pages/Stop-and-search-APP.aspx