National operation to retest manipulated forensic samples is progressing at pace
21 Nov 2017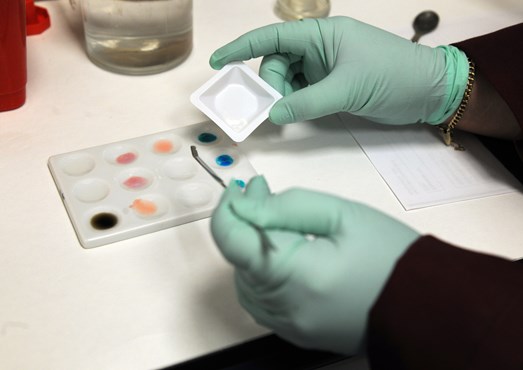 Following an investigation into alleged data manipulation by individuals working at Randox Testing Services (RTS), a team of experts have identified the number of cases affected and prioritised them for retesting with 70 per cent of the highest priority cases already submitted for retests.
The National Police Chiefs' Council (NPCC), working with the Forensic Science Regulator, the Crown Prosecution Service (CPS), the Home Office and local forces, have identified more than 10,000 cases across 42 force areas that may have been affected by manipulation.
Three quarters of the affected cases are Road Traffic Act offences such as drug driving. The remaining cases include violent crime, sexual offences and unexplained deaths.
The alleged manipulation came to light in January this year when a data anomaly in a drug driving case was reported to RTS. RTS investigated the matter and reported it to Greater Manchester Police. A criminal investigation was subsequently launched. As a result, two individuals have been arrested and five more have been interviewed under caution.
National Police Chiefs' Council Lead for the Forensic Marketplace, Deputy Chief Constable James Vaughan, said:
"The integrity of forensic science in the criminal justice system is hugely important.
"We have worked at pace to respond to this serious breach of standards and take action in cases where people's lives could have been affected.
"With limited expert capacity with the forensics market, our primary aim is to prioritise the most serious and pressing cases for retesting while ensuring we don't delay urgent and important current cases. As a result around 70 per cent of the highest priority cases have been submitted for retesting with the rest expected to be completed by mid-2018.
"We are striving to complete all cases requiring retesting as quickly as possible so we will continue to explore ways of speeding up the processes.
"Early results from retesting have identified no impact on crime cases such as sexual offences, violence or homicide. So far, fewer than ten per cent of retests have resulted in drug driving cases being discontinued. Two road deaths have been referred to the Court of Appeal."
The full retesting programme is currently expected to take approximately two to three years to complete because of limited specialist, independent capacity in the marketplace.
Bringing other independent forensic testing suppliers on board and carrying out a case-by-case assessment of the impact of toxicology to determine whether retesting is necessary are being explored as ways of reducing retesting timescales.
Any affected live cases will be subject to retests with the new results being used in court.
If retesting results cast any doubt on the safety of a conviction or sanction, the Crown Prosecution Service will inform the defendant.
DCC Vaughan added:
"In the coming months, we will collate more results from forces to give a fuller picture of the impact of manipulation on individuals and the criminal justice system.
"RTS are supporting the ongoing investigation, including coordinating and bearing the costs for retesting samples."
Ongoing police investigations by Greater Manchester Police have uncovered that the same manipulation may also have occurred at Trimega Laboratories Ltd (Trimega), which may affect children protection and family court cases.
A written ministerial statement has been laid in Parliament explaining the government response and advice for anyone concerned.
Further advice for anyone who is concerned has been published here.