Modern slavery policing gets £8.5m investment to improve intelligence-led national effort
18 Oct 2016
The Home Office have approved a bid to the Police Transformation Fund which allocates a significant investment to improving the operational, intelligence, and analytical capabailities of modern slavery policing across the country.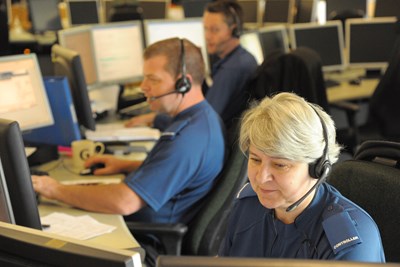 Home Secretary Amber Rudd has granted this investment to strengthen the police fight against perpetrators of modern slavery crime.
This follows the findings of the one-year independent review by Caroline Haughey which called for a more consistent and co-ordinated police approach to breaking up these criminal networks. The bid was made to the Police Transformation fund and approved by the Home Office to improve operational and analytical national capabilities.
The £8.5m investment will include the provision of more than 50 dedicated analysts, specialists, and investigators for high-quality intelligence; establishment of a Joint Slavery & Trafficking Assessment Centre; more regional analysts and co-ordinators, and an on-call expert prosecutor to improve the policing and legal branches of combating this appalling and network-driven crime.
Together with the Prime Minister's Modern Slavery Taskforce and the announcement that Her Majesty's Inspectorate of the Constabulary will examine the operational response, this investment is the most recent example of Government action focusing on modern slavery.
National Police Chiefs' Council Lead on Modern Slavery and Organised Immigration Crime, Chief Constable Shaun Sawyer said:
"I share the Home Secretary's unequivocal commitment to further improving the UK response to modern slavery. Police have invested in specialist investigators, developed a cross-country network, trained officers and led successful operations to tackle trafficking and exploitation of people for profit.

"This significant financial investment from the Transformation Fund enables us to do more. We will use the funding to bring in more specialist officers, improve our intelligence on traffickers and run more proactive operations that bring criminals to justice and protect victims."
More information on the Modern Slavery can be found here, and the Home Office press release announcing this new investment can be found here.