Inspectorate finds policing in England and Wales is effective but under strain
22 Mar 2018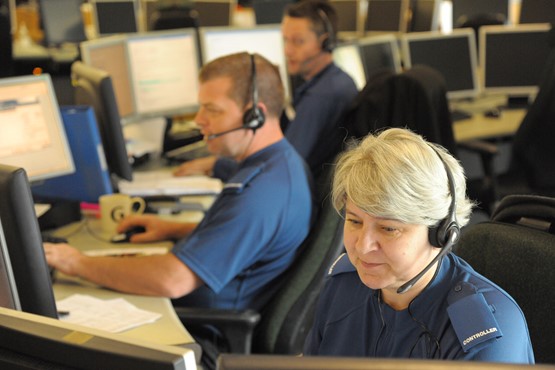 Her Majesty's Inspectorate of Constabulary and Fire & Rescue Services (HMICFRS) latest assessment of police effectiveness concludes "most police forces are maintaining a good standard of service to the public, despite dramatic increases in demand and ongoing financial pressures, but cracks are beginning to show."
National Police Chiefs' Council Chair Sara Thornton shares HMICFRS' concern about demand on policing. She said:
"HMICFRS finds good service overall and improvements since last year's inspection, but it is also evident that increases in demand are impacting on forces' ability to meet standards in some important areas.
"In the last year policing has been under real strain with rising crime and demand that is more complex, an unprecedented terror threat, and officer numbers at 1985 levels. We talked last September about how the response to terror attacks had led to backlogs of incidents and a slower response to the public – and we see in this report that a major force rated as highly efficient is failing to give a timely enough response to vulnerable victims as a result.
"Flexibility for Police and Crime Commissioners to increase their council tax precept in the last government funding settlement has the potential to enable forces to grow their budgets between 3.6 and 1.6 per cent, which is welcome but still means tough choices about priorities for many forces.
"As always, police chiefs will be looking carefully at their recommendations for improvement, particularly where there are delays in responses to emergency calls and vulnerable people. Nationally we are supporting forces with a plan to increase detective numbers and by improving digital and specialist capabilities that will help forces manage and reduce demand. However, it is vital that forces receive help where they face serious, longstanding challenges for which there are no quick fixes so we fully support HMICFRS' recommendation to improve peer support to forces.
"The continued effectiveness of policing under strain is testament to the resilience and professionalism of our people so my thanks to them for their hard work."
In response to recommendations to the NPCC:
Guidelines for modern neighbourhood policing have been developed by the College of Policing and NPCC and will be issued by the end of March.
The NPCC shares HMICFRS concerns about the shortage of investigators and a plan to increase numbers has been developed working with the College of Policing, which will be published in due course.
The NPCC is also working with the College of Policing and police forces to review how changes to reduce the number of suspects under bail are working and the impact of the changes on vulnerable people.
The NPCC fully support HMICFRS' recommendation to improve peer support to forces.