Increases in hate crime incidents driven by better reporting
13 Oct 2016
New figures released by the Home Office show that the 19 per cent increase in hate crime this year is driven in part by greater public confidence in how police support victims.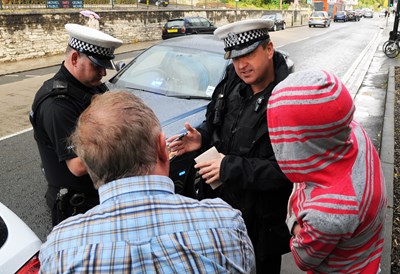 These figures show that hate crime in England and Wales continued to rise in 2015/16. 79 per cent of these were racially motivated crimes, while 12 per cent were around sexual orientation and 7 per cent were religious hate crimes.
This Home Office report outlines that this increase is significantly boosted by better police reporting systems for hate crime. As people have more confidence in reporting procedures, they are more likely to report offences they may have previously kept to themsleves. Police continue to encourage all victims of this historically under-reported crime to come forward.
More than half of all hate crimes were public order offences, which include public fear, alarm or distress. 33 per cent of all crime were violence against the person - and a quarter of these resulted in injury.
National Police Chiefs' Lead on Hate Crime, Assistant Chief Constable Mark Hamilton said:

"Nobody in this country should have to live their lives enduring fear, intimidation or, in a third of cases, violence because of who they are. While the Home Office figures released today show an increase in reported hate crime for 2015/16, we are encouraged by the analysis that a large part of this increase is driven by better police reporting and support systems giving victims the confidence to speak up and get help.

"Numbers of hate crime incidents have fallen from the spike seen after the EU referendum but we still believe that many hate crimes are still not reported to us. We are determined to play our part in addressing hate crimes in our society, supported by government and third sector partners. We call on all victims or members of the public who witness these crimes to report to us or a third party reporting organisation to help us investigate and hold those responsible to account."
View the full Home Office report here: https://www.gov.uk/government/statistics/hate-crime-england-and-wales-2015-to-2016