Immigration status checks by police are just one of many tools used by police to apprehend foreign national offenders
14 Oct 2016
Report from the Independent Chief Inspector indicates that police do not always refer foreign nationals to the centralised unit for checks on immigration status - this is only part of the broader policing strategy.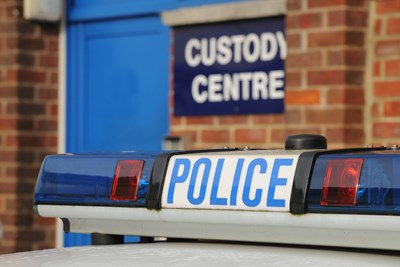 National Police Chiefs' Lead on Foreign National Offenders Deputy Assistant Commissioner Stephen Rodhouse said:
"Police forces are committed to working closely with the Home Office to apprehend foreign nationals who commit crimes in Britain.
"Police officers are able to check the legal immigration status of a suspect by contacting the Home Office Central Command Unit (CCU). This will not give any information about the suspect's criminal record in their home country. Officers therefore also conduct other checks not captured by the figures cited in today's report from the Independent Inspector.
"These include making a request for overseas criminal convictions via ACRO Criminal Records Office. In 2015/16, police forces in the UK made more than 134,000 such requests, an increase of 41% on the previous year. Serious offences revealed by these checks were uploaded to the police national computer, before the cases to which they were related were forwarded to Home Office immigration services for deportation consideration.
"Officers in some forces are also able to check offenders' immigration status and criminal record with locally embedded Immigration Officers. While the CCU is just one tool available to officers, we are working to develop forces' understanding of the full range of processes they can use to identify foreign national offenders (FNOs), including a programme of forces visits to raise awareness of the options available.
"We will continue to work with the Home Office to improve frontline officers' access to information and enable them to share it efficiently with the Home Office. We are encouraged by current levels of FNO deportation, which are the highest ever with 5,810 in 2015/16. We remain dedicated to taking co-ordinated and decisive action to remove those who enter this country to engage in criminal activity."