Home Office approves request for student officers to carry Taser
01 Mar 2019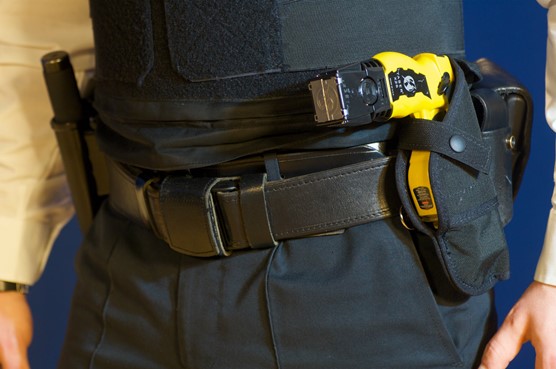 The Home Office has approved an NPCC request for probationers to carry a Taser if they meet strict training standards set by the College of Policing.
National Police Chiefs' Council Lead for Less Lethal Weapons, Deputy Assistant Commissioner Lucy D'Orsi said:
Giving chief constables the option of selecting and training their probationary officers to carry Taser is a welcome step. Probationers are posted to the frontline and they respond to the same calls as other colleagues. These calls range from dealing with vulnerable people in need of help to incidents of serious violence.

At present, an officer's suitability to carry Taser is determined by the amount of time someone has been an officer. The diversity of our workforce has changed considerably and many of our probationers have professional and life skills from before they started their police career that help to demonstrate their capability to carry Taser. I believe these skills should be recognised as well as their ability as a Police Officer, particularly when dealing with conflict.

Police use of Taser is regulated by strict standards and is conditional on the completion of a training programme.
The number of officers in a force who are trained and equipped with Taser will remain a decision for individual chief constables. These decisions are made based on an assesment of local threat and risk.
Probationers in these forces will be able to choose whether they apply to be trained to use Taser.