Forces to step up prevention of illegal gatherings and unlicensed events
13 Aug 2020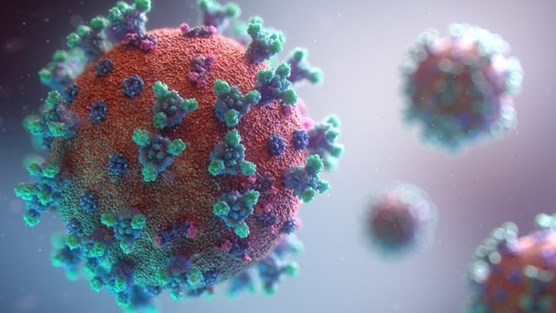 Police forces in England and Wales will continue to increase patrols to prevent illegal gatherings during the pandemic as the warm weather and further easing of measures see a minority of people more willing to take risks.
In recent weeks, police forces have had to respond to increased reports of unlawful gatherings and unlicensed music events. Fortunately, in the majority of cases, officers have been able to disperse these gatherings with no further action necessary.
However, some of these gatherings have caused fear and anxiety for those living in or visiting the affected communities. In addition to the regulations on large gatherings being breached, police found that social distancing was not properly adhered to at many of these events, putting further people at risk during the ongoing pandemic.
Last weekend, West Midlands police shut down 125 parties and raves - and closed a pub - as officers took action to stop illegal gatherings and anti-social behaviour across the region. This included a gathering of up to 600 people and the closure of a DJ party with more than 60 attendees on Saturday night.
In South Wales, Section 35 dispersal orders have been enforced on the 'Oval Basin' area in the popular tourist spot Mermaid Quay following arrests over recent weekends. Using the 4Es approach, those regularly attending the area in Cardiff Bay were ordered to disperse and the force took action against those who were involved in disorder and anti-social behaviour.
In Kent, officers were called to reports of a large gathering on Greatstone beach last Sunday. Officers engaged with a number of individuals throughout the day to explain and encourage compliance with the latest Government guidance and address reports of anti-social behaviour. Following an altercation, a 29-year-old man from Stockwell was arrested and charged with dangerous driving and actual bodily harm and enquiries continue to identify those responsible for throwing bottles which hit attending officers.
In Greater Manchester, officers proactive approach and close partnership working over the weekend led to an illegal car meet being prevented in Wigan, as well as two illegal gatherings in Salford and Rochdale being shut down by officers. Their Force Intelligence Unit also recently identified that a rave-style event with hundreds of attendees was due to be held in the Dovestones area. Working alongside Oldham Council and United Utilities they closed a number of access routes in the vicinity to prevent the event from occurring.
Increased patrols in potential hotspot areas identified by forces, together with further engagement with local communities will continue over the coming weeks, as police chiefs ask the public for their support in preventing the further spread of the virus throughout the summer season. Officers will also be reminding the public of their responsibility to socially distance wherever possible.
National Police Chiefs' Council Lead for Unlicensed Music Events, Commander Ade Adelekan, said:

"We entirely understand that many people will want to go out and enjoy the good weather, especially as businesses have opened up again across the country. Whilst we of course want people to have a good time, this needs to be done in a socially responsible way, within the law, and with due regard for everyone's safety.

"When planning any events or gatherings, please consult the regulations which apply in your local area as they may be subject to change at short notice. If you are in breach of these, you risk receiving a fine. The vast majority of the public are respecting the rules and are sticking to appropriately sized gatherings and events in line with regulations.

"Unlicensed music events are unlawful and unregulated. These events are hosted without regard for the safety of those attending, and police have observed cases of anti-social behaviour, sales of drugs and gang activity. We ask anyone thinking of attending a block party or a rave to avoid doing so.

"It is vital that forces obtain information about any illegal events at the earliest opportunity. As organisers are able to spread the word about these events quickly online, timely information about suspicious activity or plans enables forces to plan ahead and take effective action against them.

"To the organisers of this sort of activity, I strongly advise that you seriously consider the risks you're creating for everyone in attendance and the wider community. There is a risk of prosecution for those who organise these events and equipment will be seized."
Officers across the country will be using the well-established approach of engaging with the public, explaining the regulations currently applicable in each area, and encouraging them to do the right thing and return home or break up an unlawful event or gathering.
Only as a last resort will police issue fines to those attending, where individuals refuse to listen and follow the measures in place. Where further crimes are committed, officers may have grounds to prosecute.
Forces across the country have seen very high levels of compliance and have had hundreds of thousands of interactions with the public relating to Coronavirus, which have ended without the need for a fine to be issued.
Commander Adelekan continued:

"Coronavirus still represents a real and deadly threat. Restrictions on large gatherings and unlicensed events are still in place and police will continue to engage within their communities, taking enforcement action where necessary. Young people are not immune to this virus, and should think twice before attending illegal events.

"The public have been instrumental in reporting information that has led to many gatherings or unlicensed music events being dispersed or even stopped before they take place. If such an event is taking place in your community and you fear it is in breach of regulations or is causing significant concern, please report it to police online or via 101. Only contact 999 in an emergency."