Drivers using mobile phones can lead to tragedy on the roads
31 Oct 2016
As a lorry driver convicted of using a mobile phone at the wheel is sentenced to 10 years following negligence that resulted in the deaths of four, National Police Chiefs' Council Lead renews call to address this extremely dangerous driving behaviour.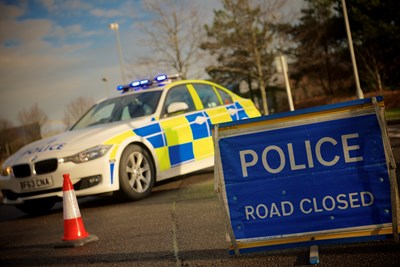 National Police Chiefs' Council Lead on Roads Policing, Chief Constable Suzette Davenport said:
"Today's decision by the courts to convict a negligent lorry driver for using his mobile phone while driving, tragically resulting in the deaths of a woman and three young children, demonstrates just how dangerous using a mobile when driving is.
"There are a number of real challenges to policing mobile phone use by drivers as it can be difficult to conclusively prove and prosecute a motorist who has been using their phone at the wheel. Officers have therefore broadened the penalties that they can issue, including writing people up for an alternative offence such as not being in full control of a vehicle, or sending offenders on courses to improve their awareness of the most dangerous driving habits, which studies have shown to be effective in changing behaviour.
"We are committed to policing these offences but we cannot simply enforce away peoples' behaviour. It is clear that this is an attitudinal problem which must be addressed by more than just penalising offenders. Like drink driving, we have to make mobile phone use at the wheel socially unacceptable. The moment it takes to look at a text or make a call can have devastating consequences – pay attention at the wheel and exert some social pressure on friends and family to do the same."