Domestic Abuse victims urged to keep seeking help during Coronavirus outbreak
04 Apr 2020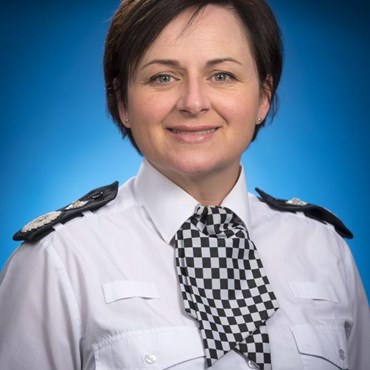 The country's leading domestic abuse police officer has today reaffirmed that the issue remains a police priority despite the Coronavirus outbreak.
Deputy Chief Constable Louisa Rolfe, the National Police Chiefs' Council lead for the issue, says people facing violence or controlling behaviour at home should still report their experiences to police or seek advice and support from a local domestic abuse service. She said officers will still attend calls for help and arrest perpetrators despite the additional pressures on the service.
Figures from countries further on in the Coronavirus outbreak show a rise in domestic abuse linked to stay at home advice. In China incidents increased by a third during the outbreak.
While crime statistics in this country do not yet show an increase, police believe it will rise.
Deputy Chief Constable Louisa Rolfe said:
"These are very challenging times for us all and while the government's advice to stay home is sensible and will save lives, it is important to recognise that for some people home is not a safe place.

"For those already living with domestic abuse these restrictions will have left them fearful of being even further isolated and left at home with their abuser. They may feel like there is nowhere to go for help and are now unable to meet the family and friends who act as a support network.

"It's really important people know there is still support and help available. If you are in immediate risk of danger you should still call 999 and police will come to your aid. If you can't speak then you should use the silent solutions service by dialing 999 and press 5 5. You can also report non urgent issues to us on the police website.

"I've also been working with charities and they are doing everything they can to make sure helplines and web chat services continue to be available."
There are many ways people can get help and support:
Call police on 999 if there is an immediate threat. If you are unable to speak you will be able to use the Silent Solutions service and directed by an automated system to press "5 5" if you need help. Police will do their best to communicate with you using yes/no questions.
Check your local police website for online reporting and contact options or call 101.
The national domestic abuse helpline is available 24/7 on 0808 2000 247
Charities like Women's Aid, Refuge and Safe Lives all have help and support available on their websites specific to Coronavirus.
Nicki Norman, Acting Chief Executive of Women's Aid, said:
"Survivors, we are here for you. Whilst COVID 19 is closing down opportunities for face-to-face support, it is vital that everyone knows that help is still available.

"Specialist domestic abuse services are working tirelessly to support women and children during this time. Please reach out to Women's Aid to access our Live Chat service, open 10-12 daily, for expert, confidential support online. Or you can contact your local Women's Aid service which continues to deliver life-saving services across the country.

"We are fighting to ensure the government and all of our public services put survivors at the centre of their responses to COVID 19. We welcome today's reassurance from the police that domestic abuse remains their priority during the pandemic. If you are in danger, always call 999."
There are also support services available for the perpetrators of abuse so they can address their behaviour. The Respect Phoneline is an anonymous and confidential helpline for men and women who are worried they may harm their partners and families. It can be contacted on 0808 8024040 or www.respectphoneline.org.uk.
The Gov.uk website has a full list of support and help available for those facing domestic abuse.