Crime still down on last year as lockdown restrictions ease
17 Jul 2020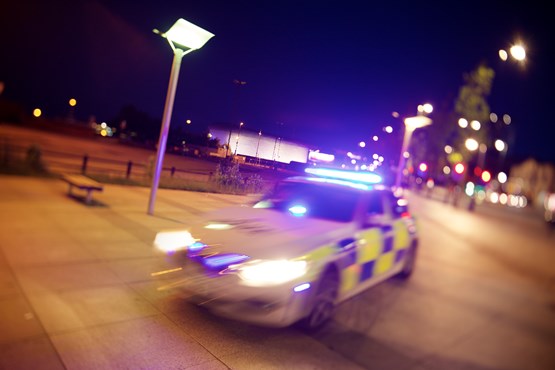 Provisional data from police forces in England and Wales shows police recorded crime is 14 per cent lower than in the same period last year.
Snapshot figures released today based on preliminary police recorded crime provided to the National Police Chiefs' Council from 43 forces in England and Wales (excluding fraud, which is recorded by centrally by Action Fraud) cover the four weeks to 5 July compared with the same period in 2019.
This is the fourth crime trends update since the beginning of lockdown restrictions across England and Wales and indicates a slowing rate of reduction in crime. Previous provisional reporting showed a 28 per cent fall in recorded crime for the four weeks to 12 April, a 25 per cent fall for the four weeks to 10 May and an 18 per cent fall in the four weeks to 7 June.
Marked reductions were again recorded for residential burglary, vehicle crime (including theft of and from a vehicle), rape, assaults (including both Grievous Bodily Harm and Actual Bodily Harm), robbery and shoplifting. Forces have also continued to observe decreases, albeit at lower rates than previously reported, in call volumes to 999 by 14 per cent and 101 by 15 per cent.
There has been a six per cent rise in domestic abuse incidents on the same time last year. Police data on domestic abuse incidents measure concerns that have been brought to the attention of the police. Not all incidents will result in a crime being identified and recorded, nor will hidden abuse be captured in these data.
The reduction in rape continues at seven per cent lower than last year - but the fall is reduced on the 47 per cent reported in the last month's update. The underlying trend is returning to 2019 levels.
During the latest reporting period, police have recorded an increase of five per cent in mental health related incidents compared to 2019. This may be down to people believing they are not able to access the mental health services they would normally use due to the Coronavirus pandemic.
National Police Chiefs' Council Lead for Crime, Chief Constable Andy Cooke said:
"The vast majority of the public continue to follow the rules in place to limit the spread of the virus, and as a result, we have seen sustained reductions in crime over the course of the lockdown period. It is no surprise that as more people are able to move around freely, we will begin to see movement towards previous levels, however, this is a gradual change.
"We are seeing signs that the previous rates of reduction in rapes are now slowing which suggests we may soon be returning to 2019 levels. This is likely to be a combination of increased opportunities for wider social contact and easing of restrictions, making it easier for victims to report rape and assault.
"The rise in domestic abuse incidents may reflect the changing landscape of lockdown measures, with more reporting possible as people are able to leave their homes with greater freedom.
"Please report to us if you have been a victim of rape, assault or domestic abuse – wherever or whenever it happened. We will do all we can to investigate. There are many excellent organisations who can provide support and advice.
"We have also seen an increase in the number of mental health related incidents. This crisis has been a tough time for the country. It is ok not to be ok and help is out there. Specialist mental health support and advice services are available to help people when they are struggling with their mental health."
Assaults on emergency service workers saw a 19 per cent rise compared to the same period last year. This is a snapshot of an offence type which is typically recorded in low volumes - data may therefore fluctuate between snapshots.
The rise is largely due to increases in assaults without injury, which may be driven by scenarios such as common assault on staff, in addition to an increase in protest activity across the country.
Andy Cooke added: "Assaults on police officers and other emergency service workers are not acceptable and we will use the full force of the law to prosecute anyone who uses violence against those who are on the front line."
Forces continue to benefit from a low officer and staff absence figure of 5.9 per cent across the UK.