Chiefs, superintendents and federated ranks all raise concerns about changes to police bail
28 Sep 2016
The Police Superintendents' Association, Police Federation of England and Wales and the National Police Chiefs' Council (NPCC) have raised concerns with the Home Secretary about proposed changes to pre-charge bail.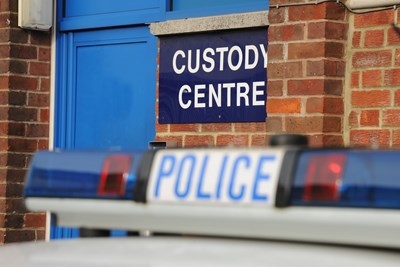 Research published today by the College of Policing found that the vast majority of people arrested and granted bail are dealt with in less than three months and only 9 per cent are bailed for over three months. The average length of extended bail was 53 days.
The study concluded that reducing the number of cases where pre-charge bail can be used and limiting initial bail periods to 28 days for suspects could create difficulties for police investigating cases - including violent crime and sexual offences.

Statement from General Secretary of the Police Federation of England and Wales, Andy Fittes, Vice President of the Superintendents Association, Chief Superintendent Paul Griffiths and National Police Chiefs' Council (NPCC) Lead for Criminal Justice, Chief Constable Simon Byrne:

"We agree that changes are needed to ensure bail is only used when absolutely necessary and managed as swiftly as possible. Research from the College of Policing and the experiences of our members show that the changes proposed could be further improved to ensure victims and witness are protected with cases being investigated thoroughly and efficiently as well as being fairer to suspects

"Pre-charge bail protects victims and witnesses and also prevents further offending. It also provides an opportunity to obtain evidence but this can be complex and time-consuming. The College of Policing study finds forensic analysis is one of the key drivers in longer pre-charge bail periods. Forensic examinations routinely take more than 28 days and are often outside of the control of police; this is particularly true of sexual offences and cases involving drugs. We are concerned that a limit of 28 days will mean time and resources will be taken up applying for extensions rather than investigating these complex cases.

"Current proposals will push responsibility up to inspector and superintendent ranks, which have been heavily reduced in recent years, rather than empowering the frontline officers who are trained to make these decisions.
"For these reasons, we are asking the Home Office to consider extending the initial bail period for up to 56 days. We support the College of Policing's response to a Government consultation on this issue which proposed a reduction in the authority level for bail so it is more proportionate and achievable while maintaining the extra tests of necessity and proportionality. We are keen to continue to work with the Government to achieve the objectives of the Bill."
Full College of Policing report is here - http://www.college.police.uk/News/College-news/Pages/Pre-charge-bail-report.aspx