Chiefs committed to investing in policing to get officers the welfare and wellbeing support they need
30 Aug 2017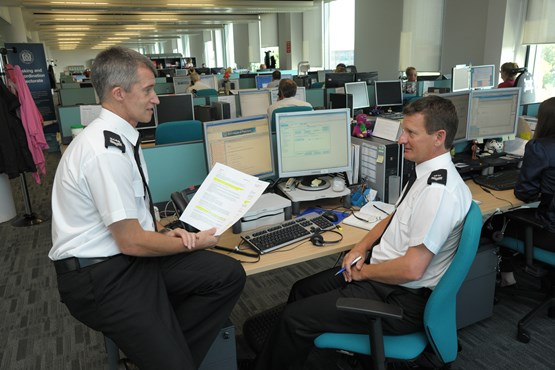 The latest Police Federation Pay & Morale survey shows real concerns amongst officers about levels of mental health issues, stress and reduced morale. Chief constables outline our commitment to recognise the contribution of all officers by focusing on wellbeing.
National Police Chiefs' Council Lead for Organisational Development and Wellbeing, Chief Constable Andy Rhodes said:
"The Police Federation Survey continues to provide valuable insight into officers' views of the service and all chiefs will be engaging with the results to better understand any concerns.
"Every day, police officers operate in a dangerous and stressful work environment that involves putting themselves in harm's way to keep people safe, and as employers we have a duty to help officers manage the impact this has on their mental health and wellbeing. Working with colleagues in the Police Dependents' Trust and across the Armed Forces we are constantly looking for new ways to help people deal with the challenges of the job: for example, this year we participated in the first national conference on resilience which generated new research into trauma, learning from organisations such as Combat Stress.
"The vast majority of police forces now subscribe to Oscar Kilo, the first ever online wellbeing resource developed specifically for emergency services and supported by Public Health England, which helps forces to assess and improve the welfare and wellbeing of officers and staff. This includes the Blue Light Wellbeing Framework, an assessment tool dedicated to the experience of people in the emergency services that helps forces identify what they do well and where they can improve officer welfare, and many have made good progress this year.
"In many cases officers are facing higher workloads driven by unnecessary bureaucracy, which is essentially workload without any policing purpose that is known to be extremely stressful. To tackle this, many forces are developing new and innovative ways of reducing workloads by engaging directly with their staff and we would encourage all forces to work towards reducing bureaucracy that adds little but weighs down on staff and officer morale.
"Police pay is agreed nationally and we are committed to ensuring that officers and staff are rewarded fairly for the work that they do. We are also working with the Federation to design a new rewards framework so that officers and staff can feel truly valued by the police service. At the same time, we are investing in professional development so that everyone in policing can continuously improve and build new skills throughout their careers.
"Policing is built on its people. The survey makes clear that officers are feeling prouder than ever to be a part of the police service - we have to honour that pride by doing all we can to improve their welfare and wellbeing and recognise the contribution made by officers and staff on a daily basis across the country."