Blog: Protecting those who protect us
09 May 2019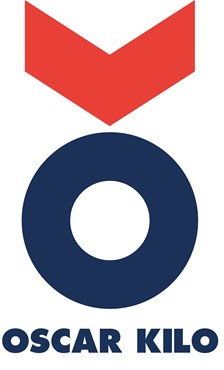 Our friends at Police Care UK have released the largest ever study of Post-traumatic stress disorder (PTSD) and trauma within serving officers and staff. It analyses more than 17,000 responses and was led by Dr. Jess Miller, who knows her stuff when it comes to understanding how trauma exposure affects our brains.
As the NPCC lead for Wellbeing, Jess's research is of great interest to me and demonstrates that despite progress in our handling of trauma and mental health within the service, we've still got some way to go.
I entered policing without the slightest idea of what I was about to see on a daily basis. Sudden infant deaths, suicides, fatal road collisions all became part of the rhythm of a job I quickly adapted to, or so I thought. What I didn't spot was how these traumatic incidents were starting to change how I was feeling and thinking about the world around me.
I first realised something wasn't right after a secondment to the force's Senior Investigating Officer team required me to regularly attend post-mortem examinations - on occasion as many as three in a day. After one particularly harrowing day where I'd taken notes at an examination of a child the same age as my own son (and who was even wearing the same Thomas the Tank Engine pyjamas) my wife at the time asked me how my day had gone. 'Ok' I replied, thinking it wasn't fair to share what I had seen, 'how about you?' I asked more out of politeness than any genuine interest, I had been at work almost 19 hours straight and just wanted to be alone. Not talking about difficult experiences was my preferred option.
I've not spent as long on the frontline as some, and I could write a lot more about what I saw and experienced. I still live near where I used to patrol and I drive past places that are defined in my memory by some of these traumatic events. I share this in the hope of demonstrating that it's ok to not feel ok, and that the price we pay can't always be seen. Sometimes it pops up when you're not expecting it, but I hope you feel able to talk about it when it does.
The findings of Jess's study make explicitly clear how important it is that officers can share their feelings, because it showed that 90 percent of us report trauma exposure, 98 percent of which is work-related. Of those, 12 percent report experiencing recent traumatic events with symptoms consistent with complex PTSD and eight percent with PTSD. That's one in five of us.
Many peoples' coping mechanisms are to 'shut down' emotionally and all too often that serves to limit how much of our true selves we can bring to work. That's not always a positive for the individual, the job or the public. I take huge pride in leading an organisation full of people who have actively decided to support people in their hour of need, to deal with the trauma others don't even know exists. All of us in policing should think about how we support each other so that everyone stays mentally and physically healthy while working in a trauma-heavy occupation - because trauma isn't going to go away and most of us aren't going to pack up and sell double-glazing instead.
There remains a huge stigma about mental health in the blue light professions but, thanks to the work of our national wellbeing service at Oscar Kilo, trust is increasing. The 2018 Police Federation survey showed that 45 percent of officers and staff believe their forces encourage them to talk openly about mental health and wellbeing (up from 22 percent in 2016), whilst 88 percent of line managers say they feel confident in their ability to support staff presenting with mental health issues.
And we need to keep striving to improve, as Jess's survey points out that while more people are speaking up, most are choosing to seek support outside of work. Officers and staff are going elsewhere because they don't trust the organisation enough yet and we must keep fighting to win their trust. That being said, we trust our peers as much as we trust experts these days, so how we treat each other at work is really important. Many forces are really investing in peer networks, and at Oscar Kilo we are helping them do this safely and with a solid evidence base.
To those of us working in policing - think about the person you see struggling. Do you avoid them? Do you judge them? Or do you tell them it's 'ok to not be ok'? Talking to each other and sharing more willingly is probably the biggest change we can make to support each other better, but often it is the hardest step to take. And when we call for people to share their feelings more readily, it has to be backed up with high quality support choices that people can personalise or we risk failing on our promise. My main concern from this survey is that we are seeing high reports of PTSD that haven't been prevented from escalating. We have people who are struggling, and as the study says 93 percent are going to work because they have normalised the trauma they are suffering.
For the last five years we have been working with numerous academics, experts and frontline staff to build Oscar Kilo, which provides guidance, support, training and psychological and physical health checks. The College of Policing has also produced expert guidance in vital areas such as debriefing and psychological screening for staff who view violent or indecent imagery.
It's a massive step forward but the only way it will work is for leaders at every level, starting at the top, to take what's on offer and use it locally. And each of us has the responsibility to self-manage by seeking help and creating the sort of working environment where we all feel supported. In my force, referrals for occupational health support have increased six-fold in two years. I see this as success because it means we are removing people's reluctance to turn to us for help and are intervening early to provide them with positive coping strategies to build personal resilience. My occupational health teams are now regularly out and about breaking down barriers, building trust and responding to high trauma incidents, sometimes at 4am when they happen. We are all facing financial constraints, but we must prioritise what matters most. The public look to the police in their hour of need, and we must be there for our own officers and staff in theirs.
National Police Chiefs' Council Lead for Wellbeing
Chief Constable Andy Rhodes