Behaviour change is needed to address mobile phone use by motorists
28 Oct 2016
Statistics released on police powers and procedures show that Fixed Penalty Notices (FPNs) for mobile phone use by motorists has fallen in recent years. This is reflective of the range of different measures that officers use to address offences for dangerous driving behaviours, including sending drivers on courses designed to improve awareness and education as well as enforcement.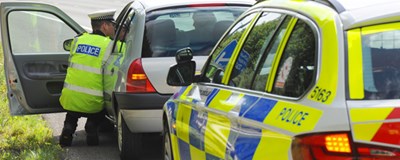 National Police Chiefs' Council Lead for Roads Policing, Chief Constable Suzette Davenport said:
"Driving while distracted is one of the most dangerous behaviours by motorists that puts drivers, passengers and other road users at risk of death and serious harm. While we are committed to policing these offences, we must also acknowledge that we cannot simply enforce away peoples' behaviour. In recent years police forces have adopted new tactics, such as sending offenders on courses to learn about the consequences of driving while distracted and the key principles of road safety. We need to address not only the offences themselves but the attitudes which sit behind them."
"The reduction in Fixed Penalty Notices issued by officers indicates that we are approaching these challenges with a blend of enforcement and education. Motorists using mobile phones is a serious concern for police as phones have become 'smarter' and a number of surveys have shown that it is a widespread attitudinal problem. However, studies have shown that 68 per cent of drivers who attended a driver alertness course stated that their driving habits had changed a great deal or quite a lot as a result. Rather than simply using FPNs to penalise offenders, forces now have more tactics available to address the real problem of changing these behaviours and attitudes.
"We know that this problem cannot be solved by enforcement alone – we need to build awareness and make it socially unacceptable to use a mobile phone while driving."