A common sense police approach to investigating sexting among under-18s
24 Nov 2016
As reports of sexting between young people continue to rise, police forces are given advice on how to respond in a measured and proportionate way.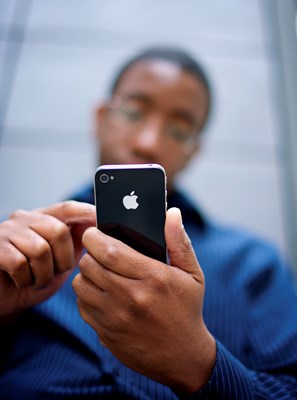 A briefing note published by the College of Policing aims to assist officers respond in a proportionate way to reports of under 18 year olds possessing, sharing or generating indecent imagery of themselves or other children – often referred to as sexting.
Research by the NSPCC found that three per cent of 11-16 year olds surveyed had taken fully naked pictures of themselves, with a smaller proportion reporting sharing the image.
All reports of youth produced sexual imagery require a police response. This response needs to be balanced to the circumstances of each individual case with the immediate focus always being on safeguarding children.
Officers have to record all cases as crimes and investigate to determine whether there are a wider child protection issues or the presence of exploitation and coercion; in these cases there must be a full criminal investigation.
Offences involving self-generated images or images obtained with consent by other children will still be recorded but may be dealt with differently. Forces may consider that suitably experienced first responders, safer school officers or neighbourhood teams can provide an appropriate response that avoids stigmatising or criminalising children.
National Police Chiefs' Council Lead for Child Protection Chief Constable Simon Bailey said:
"More children than ever before are taking explicit images of themselves and this briefing note is a valuable resource for officers when dealing with these sensitive cases. It highlights the need for forces to consider the long-term impact of investigation and prosecution on young people.
"We will take all cases seriously with criminal investigations into those involving any form of exploitation. But it will always be a common-sense approach that doesn't criminalise children unnecessarily.
"It is important that this activity isn't viewed as just harmless teenage behaviour. There are significant risks involved for children and young people; once image is sent, control is lost, and it can cause significant distress when it gets into wider hands.
"We are clear that if this behaviour can be dealt with in other - more appropriate - ways then it should be. We'd encourage parents and teachers not to be afraid to talk to children about their activities online and explain the value of privacy to prevent young people from becoming both the victims and perpetrators of crime."
This briefing note has been developed in parallel with new UK Council for Child Internet Safety (UKCCIS) advice for schools in England. Education services have been given guidance on when best to engage with the police on this issue to encourage a more joined up and practical response to benefit the children involved.
Notes to editors:
The full briefing note can be found here - http://www.college.police.uk/News/College-news/Documents/Police_action_in_response_to_sexting_-_briefing_(003).pdf
The term 'youth produced sexual imagery' describes the action of young people (under 18) sharing indecent images, stills or videos, of themselves or of others (i.e. of others under 18).
The following resources can be used to support parents and children with sexting: