Officers and staff recognised in Queen's New Year's Honours List
29 Dec 2017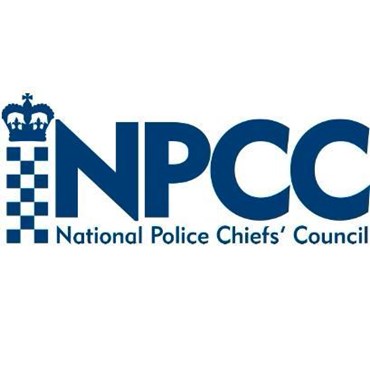 Police officers, staff and volunteers have been included in the Queen's New Year's Honours List.
National Police Chiefs' Council Chair Sara Thornton said:
"I warmly congratulate all those members of the police service who have been named in the New Year's Honours List.
"After what has been an extremely challenging year for our officers and staff, I am delighted that these outstanding individuals have been recognised for their deep commitment to public service and dedication to keeping their local communities safe".
The below individuals received the following honours:
Knighthood / Damehood (Kt/DME)
Craig Mackey – Deputy Commissioner, Metropolitan Police Service
Commander of the Order of the British Empire (CBE)
Nuzhat Saleh – Assistant Director, Legal Services Directorate, Metropolitan Police Service
Officer of the Order of the British Empire (OBE)
Joseph (Joe) Holness – Lately, Police Inspector, Kent Police
Gary Ridley – Assistant Chief Officer, Durham Constabulary
Norman Pascal – Chief Inspector, Operations, Avon & Somerset Constabulary
Diane (DI) Winder – Neighbourhood Watch Coordinator, West Yorkshire Police
David John Simm, Acting Detective Inspector, Metropolitan Police Service
Member of the Order of the British Empire (MBE)
James Gallienne – Police Constable, Devon and Cornwall Police
Richard Hugh Morgan – Police Constable, South Wales Police
Colin Skeath – Neighbourhood Inspector, Halifax & West Yorkshire Police
Timothy Bird – Detective Constable, North Wales Police
Rosalind Sweet – PCSO, City of London Police
Scott Gallagher – Police Sergeant, North Wales Police on Secondment at NPAS as a Base Manager
Bobby Gurbhej Singh Dev – Special Constable, South Yorkshire Police
British Empire Medal (BEM)
Lloyd Fairey – Lately, Special Constable, Northamptonshire Police
Kulbir Brar – Police Staff, Community and Diversity Officer, Thames Valley Police
Phoebe Revill-Johnson – Volunteer Secretary/Treasurer, Leeds Branch of the National Association of Retired Police Officers (NARPO). Retired Police Officer at West Yorkshire Police
Gareth Evans – Temporary Police Inspector, South Wales Police
Violet Atkinson – Road Safety Police Volunteer, Northumbria Police
Adrian Jacobs – Police Liaison Officer – Metropolitan Police Service
Nancie Shackleton – Police Staff /ACO, Lincolnshire Police
Fiona McCormack – Police Superintendent, Metropolitan Police Service
Queen's Police Medal (QPM)
Jeremy Graham – Chief Constable – Cumbria Constabulary
Charles Edwin Nelson Hall – Chief Constable – Hertfordshire Constabulary
Andrew David Marsh – Chief Constable – Avon and Somerset Constabulary
Michelle Skeer – Deputy Chief Constable – Cumbria Constabulary
Matthew Jonathan Jukes– Deputy Chief Constable – South Wales Police
Richard Wood – Chief Superintendent – Metropolitan Police Service
Lee Porter– Superintendent – South Wales Police
Matthew Wratten – Superintendent – British Transport Police
Michael Vincent Callan – Detective Chief Inspector – Durham Constabulary
William James Scott – Police Inspector – North Yorkshire Police
Alice Barr – Detective Constable – Surrey Police
Matthew Hone – Police Constable – City of London Police
Virginia Jupp – Police Constable – Sussex Police
Paul Lockhart – Police Constable – Metropolitan Police Service
Tina Louise Newman – Police Constable – Avon and Somerset Constabulary
Adele Owen – Police Constable - Greater Manchester Police
Sara Widdrington – Police Constable – North Yorkshire Police
Neill Tully – Lately, Police Constable – Metropolitan Police Service