2017 Queen's birthday honours
16 Jun 2017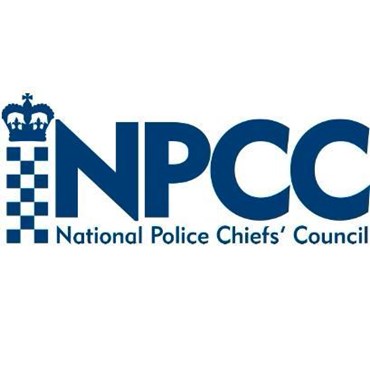 Members of the police service are included in honours which recognise the achievements of a wide range of extraordinary people across the UK.
National Police Chiefs' Council Chair Sara Thornton said:
"I am proud that once again members of our police service have been named in the Queen's birthday honours, and I offer my warmest congratulations to them.
"They join a distinguished list of officers and staff who have been honoured for their outstanding contribution to policing, and their dedication to keeping the public safe.
"In recent weeks we have seen an outpouring of public support for the job our frontline officers and staff carry out in incredibly difficult circumstances.
"So I am delighted that same support is being echoed in this list, with the inclusion of several frontline officers, staff and volunteers."
The full list of members of the police service included in this year's honours is:
OBE (Officers of the Order of the British Empire)
Alex Murray, Chief Superintendent, West Midlands Police
Claire Davies, Assistant Chief Officer, Metropolitan Police Service and NPCC lead for Workforce of the Future Portfolio
Martyn Lloyd-Evans, Police staff, South Wales Police
Louise Hubble, Inspector, Hampshire Constabulary
MBE (Members of the Order of the British Empire)
Barry Stickings, Chair of the Micro and Anopthalmic Children's Society and Former Metropolitan Police Officer
Christopher Barmby, Police Volunteer, Kent Police
Asif Sadiq, Sergeant, City of London Police
Valerie McLea, CCTV Volunteer, Wiltshire (For services to policing and local communities)
Gerald Peck, Civilian Volunteer, Staffordshire (For services to policing and local communities)
Jonathan Rushton, Constable, North Yorkshire
BEM (British Empire Medal)
Helen Stoodley, Sergeant, Metropolitan Police Service
Idris Bada, Detention Officer, Metropolitan Police Service
Brian Murphy, Special Constable, Cumbria Constabulary
Gary Stack, Constable, West Midlands Police
QPM (Queen's Police Medal)
Michelle Sarah Dunn, Deputy Chief Constable, Hertfordshire Constabulary
Alison Newcomb, Deputy Assistant Commissioner, Metropolitan Police Service
Hilary Jane Sawyers, Chief Constable, Staffordshire Police
Karen Judith Manners, Deputy Chief Constable, Warwickshire Police and NPCC Lead for Child Neglect and Coronial Matters
Alun Maxwell Thomas, Chief Superintendent, British Transport Police
Sue Williams, Detective Chief Superintendent, Metropolitan Police Service
John O'Hare, Chief Superintendent, Greater Manchester Police
Paul Nicolls, Constable, Essex Police
Roger Brown, Constable, Derbyshire Constabulary
Nicholas Atter, Sergeant, Greater Manchester Police
Debra Cooper, Constable, Metropolitan Police Service
Karen Warner, Detective Inspector, North Yorkshire Police
Amerjit Singh, Detective Sergeant, Cambridgeshire Constabulary
Ian Fred Birkin, Temporary Sergeant, Nottinghamshire Police
Kathryn Somerville, Temporary Detective Sergeant, Warwickshire Police
Tracy O'Hara, Detective Constable, Merseyside Police
David Whalley, Neighbourhood Sergeant, Merseyside Police
Nigel Paul Hatten, Detective Sergeant, Gloucestershire Constabulary
Queen's Gallantry Awards
George Medal (awarded posthumously)
Keith Palmer, Constable, Metropolitan Police Service
Queen's Gallantry Medal
Craig Nicholls, Constable, West Yorkshire Police
Jonathan Wright, Constable, West Yorkshire Police